Cooking and nutrition are some of my personal hobbies and something I greatly enjoy and am deeply interested in. I love cooking and baking, mostly for others! In early 2020, I started a Nutrition for Doulas course with Birth Arts International.
When I had my third baby and already had a preschooler and primary school aged child, I really developed an appreciation for any meal I was not making!
Now, it is my time to relieve new parents of the burden of daily cooking! Batch cooking is great and saves time. Have fresh healthy meals ready in your freezer whenever you need them! Or cook for a few hours at the weekend and have your daily meals ready to go each evening during the week.
New parents have enough to be doing and are generally hungry and tired a lot of the time! Ordering a take away becomes the easy solution, but it comes with some guilt and is not a long term sustainable option if you want to have a healthy diet.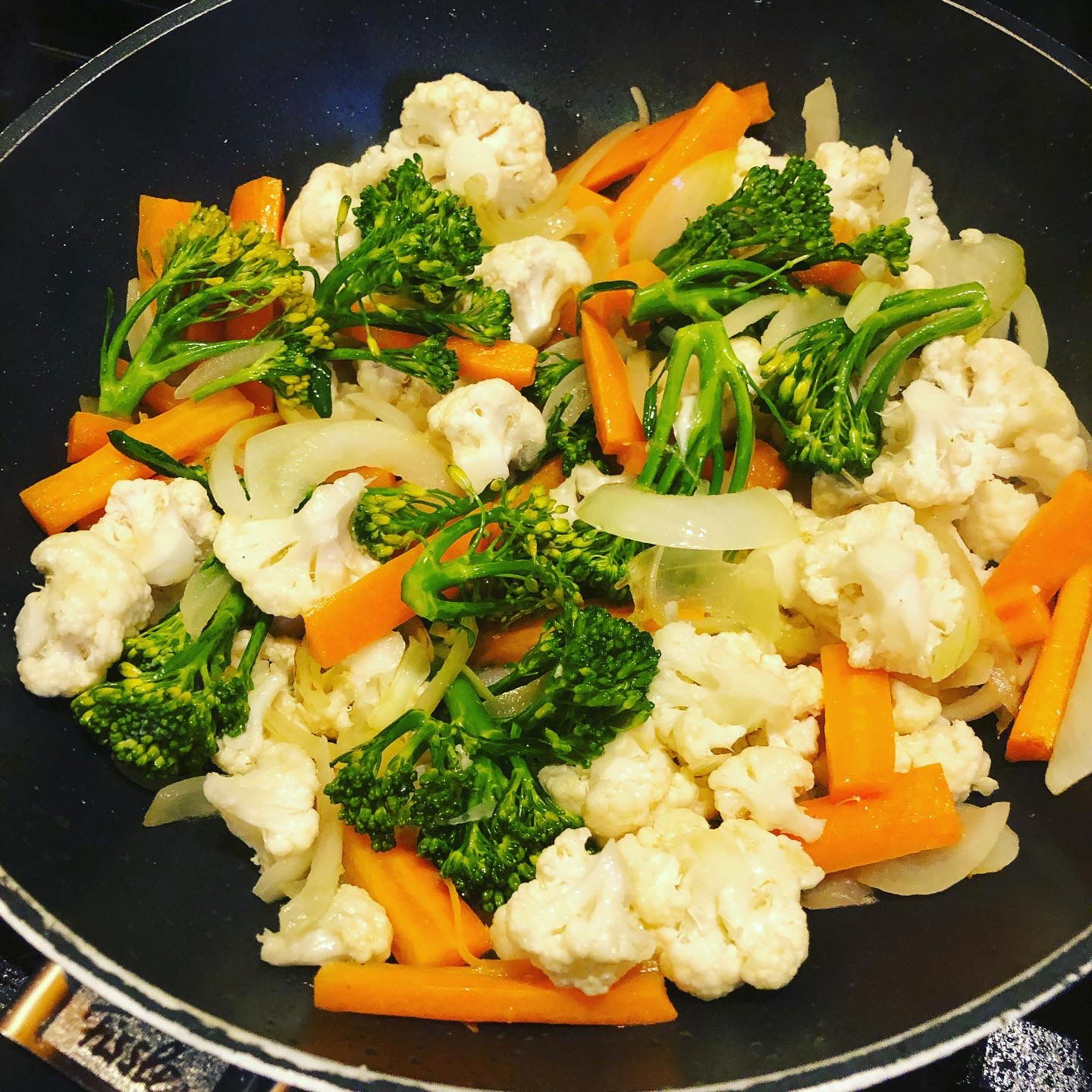 The service I offer is sustainable, flexible and tailored to the nutritional needs of women recovering from pregnancy and childbirth and in the process of establishing breastfeeding. This healthy meals service responds to the needs of a wide variety of parents.
I can cater for most dietary requirements and will provide you with fresh, healthy AND tasty family meals, one hand snacks and home baked tasty treats!
Below you will find a sample menu, however I would love for you to tell me what your favorite meals are so that I can give you what you want and need and not only what I normally offer!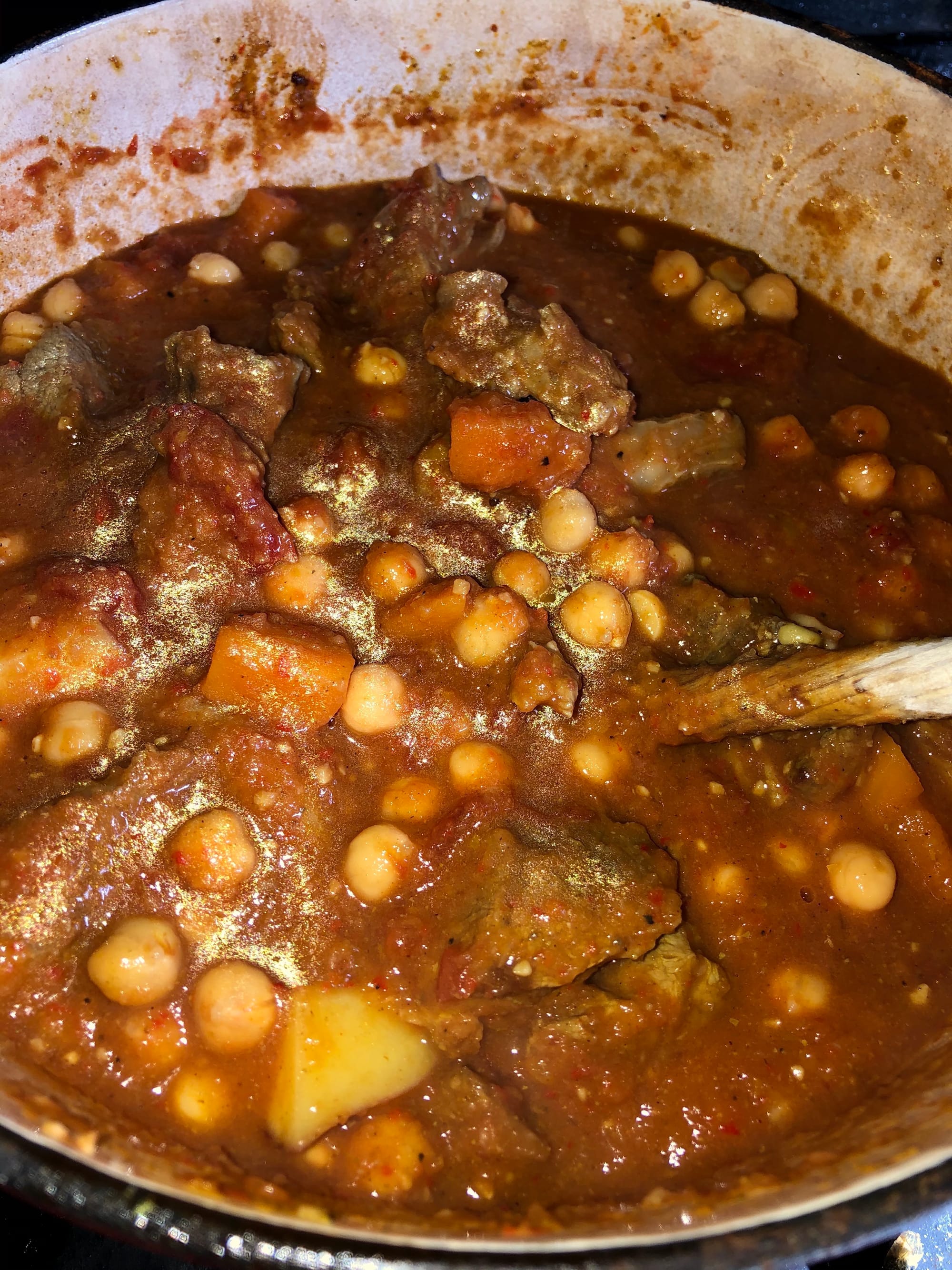 The batch cooking service I want to provide is just like my full Postpartum Doula support service: tailored to your needs and as flexible as you want it to be!
My guarantee is to offer you fresh food, locally bought ingredients, generous portions and dishes that are always made to order, to your specific requirements!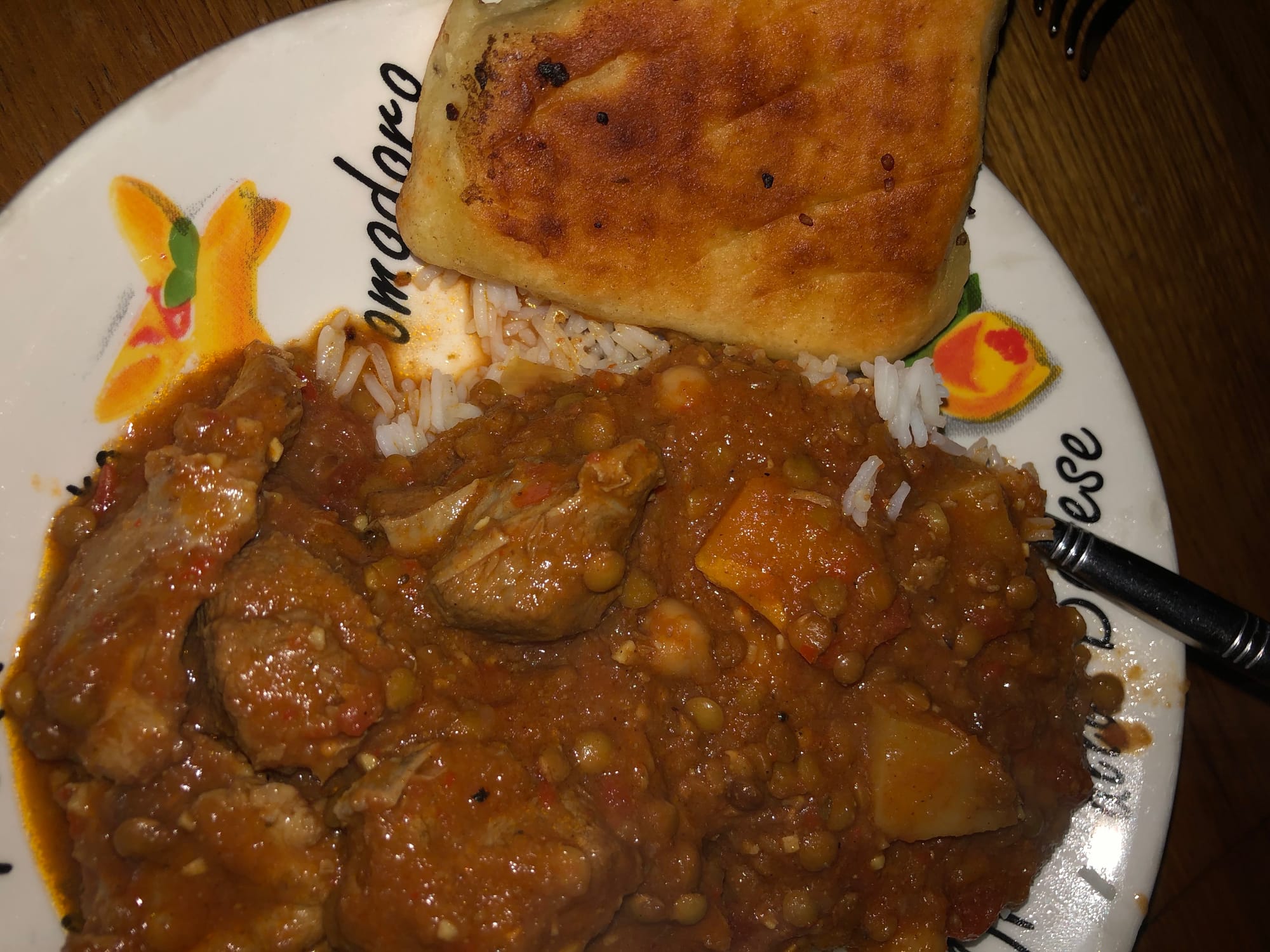 Lamb and lentils curry with a side of homemade flat bread
There are 3 options to choose from but again, feel free to get in touch if you would like something a little different and I will do my best to provide!
You can also ask family members or friends to order dishes for you or purchase a gift certificate for you!
1- Batch cooking in your home
I can come to your home and batch cook any meals you want. You can do your own food shopping for all the ingredients needed, tell me what recipes you want made and I will come to your house, cook the meals you want, get them fridge or freezer ready, as you need with you and tidy up after!
This batch cooking service can be for your weekly meal plan, all the ingredients prepped and ready in the fridge for your daily evening meals. Or it can be a freezer batch cooking session, or a mix of both!
This service costs €25 per hour. The minimum session is 3 hours.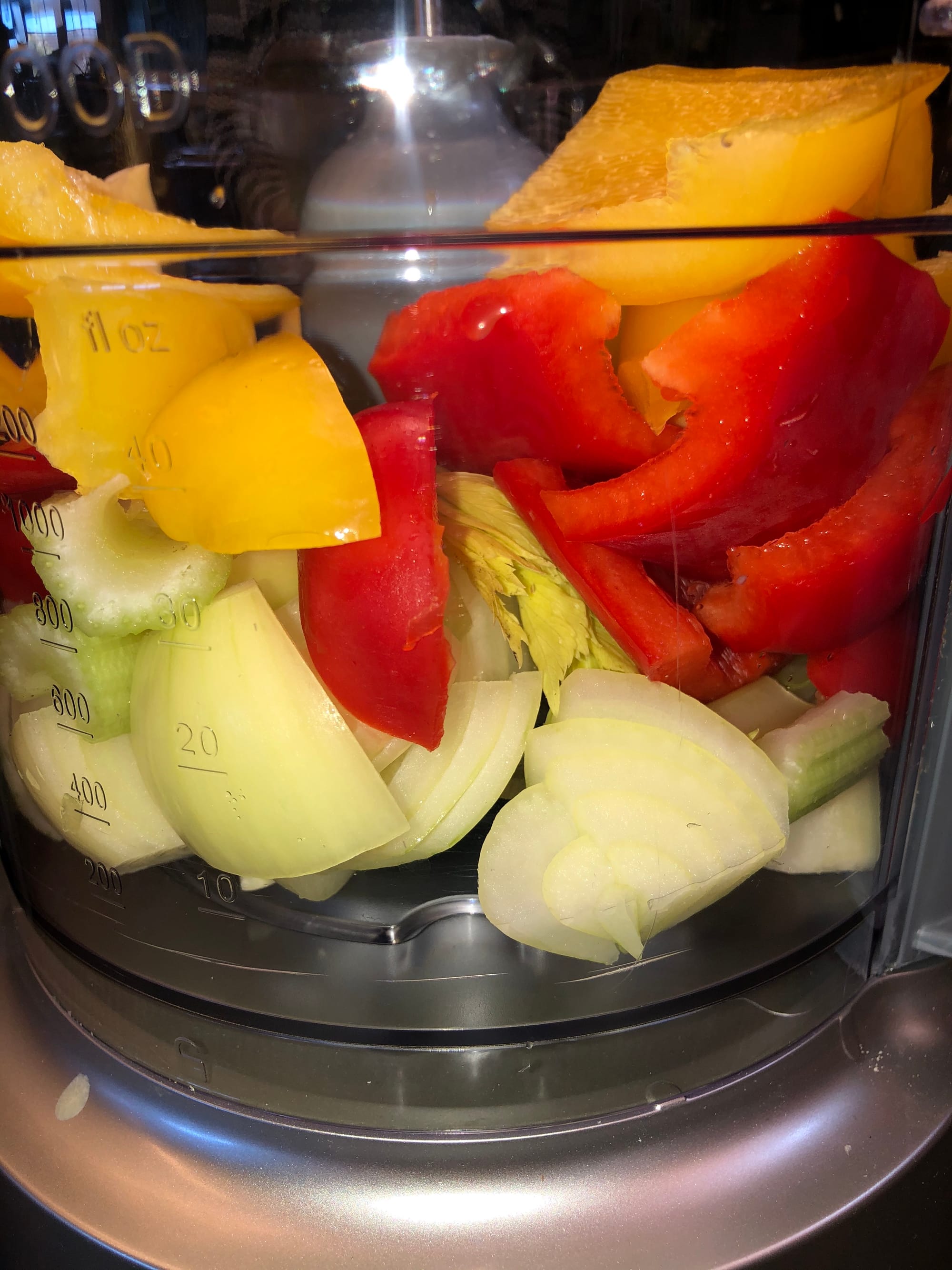 Fresh vegetables, a great base for a great curry
2- Freezer Batch cooking for the whole family, delivered.
After we have agreed on a menu of main dishes you wish to receive as well as the number of people I am cooking for, I will shop for ingredients, cook each dish, pack them in freezer friendly container and deliver them to your door when suits you.
Note: The dishes chosen need to be freezer friendly. Side dishes are not included but optional.
For this service, I will need at least one week's notice before delivery.
Snacks and sweet treat options available
Special diet requirements will be looked after!
There is a €10 minimum delivery fee (depending on your geographical area. Grange and Frankfield areas receive FREE delivery!).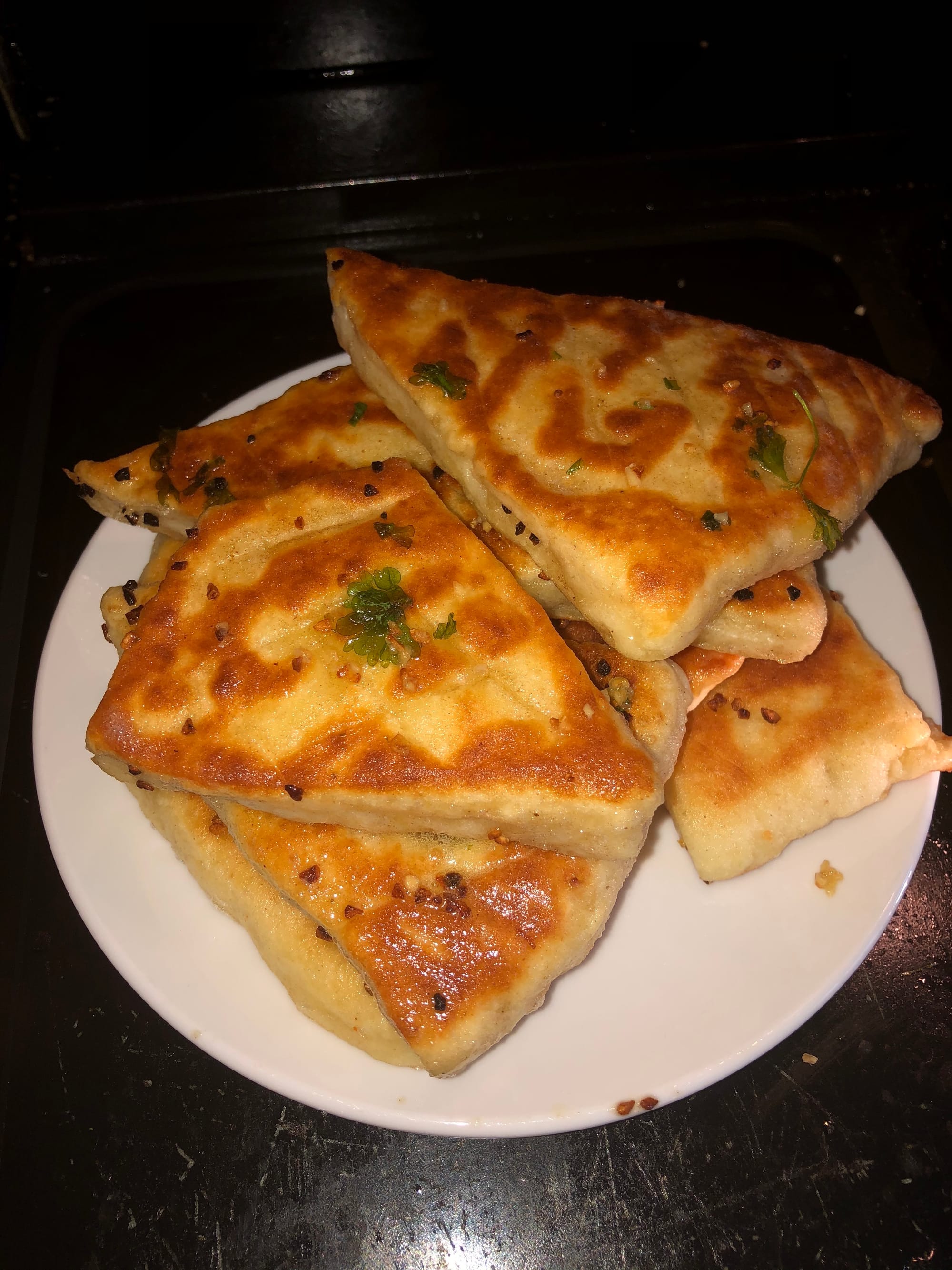 Homemade Flat bread, side dish
3- Batch cooking for collection
Would you like to gift a batch of homemade, healthy and delicious dishes, ready to freeze, to new parents?
Would you like me to batch cook some delicious and healthy meals for your family and collect them directly from me?
Order directly from me and collect the dishes, ready for the freezer! Your first order includes careful packaging, special samples for the new mum and a complimentary affirmation card!
I will need at least one week's notice before collection.
Enquire within for options and cost for sweet treats, snacks and desserts.
Sample menus:
---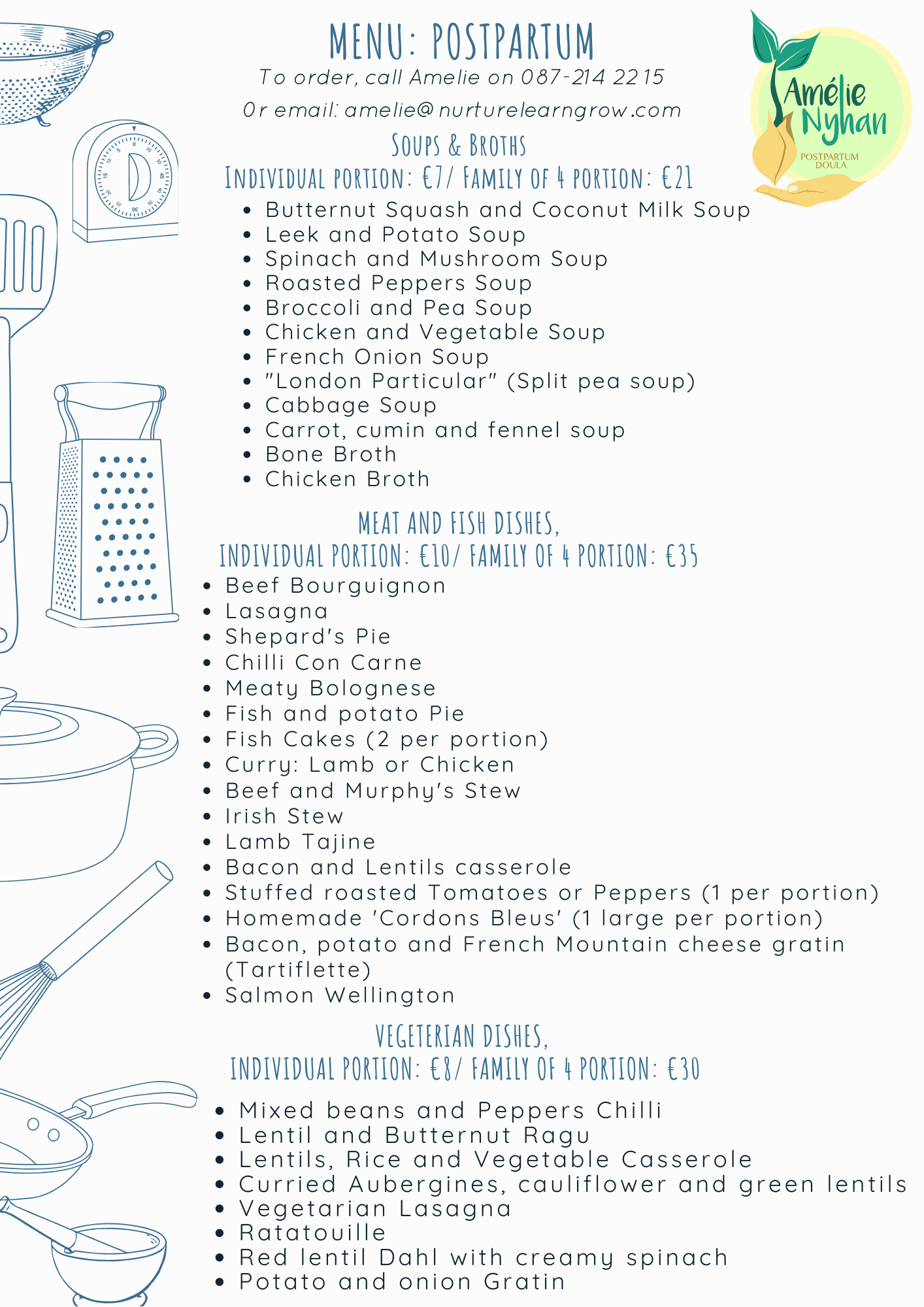 ---